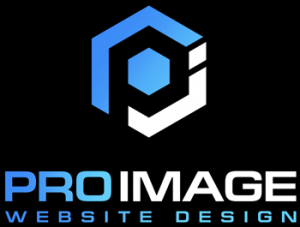 "There's never a right time to do the wrong thing
and
there's never a wrong time to do the right thing."
Lou Holtz
Pro Image Website Design Services MI
We are a full-service website design, development, SEO, and hosting company located in Michigan. We build industrial & manufacturing websites for business doing more $500k/year.
Deliver sales to our customers
Help clients connect with customers
Provide professional image for clients
Make customers successful on web
Have a servant heart & attitude
Position ourselves as a guide
Be fair and respectful
Do what's right
Integrity means everything
We love people more than money
When others succeed—we succeed
Honesty is the best policy
We are a Michigan website design and development company in Metro Detroit Michigan. We have over 15 years experience in website design, hosting and Search Engine Optimization. In addition, we have backgrounds from small business to corporate sales, marketing, accounting and finance.
We specialize in industrial B2B website design and marketing. Our experience is a valuable resource that helps us understand customer needs and how to grow their business.
A website is a sales and marketing tool most often used to generate new sales. The vast majority of people use Google to search for businesses, products and services. In order to help you connect with potential new customers they have to be able to find your website quickly and easily. Research shows that people rarely go past page 1 of Google. Getting near the top of Google takes effort, expertise, and time. We can help you get there.
We continue to study and educate ourselves with SEO (search engine optimization). Google, who produces about 70% plus of all internet searches, is constantly changing their algorithms to improve search results. We study the latest trends and incorporate them into your website to get good rankings and deliver visitors to your doorstep.
Our owner, Kelly Wellington, is a member of the Greater Washington-Romeo Chamber of Commerce and held a seat on the board for over a decade. She has multiple awards from the chamber and participated in Leadership Macomb, a small group of distinguished business leaders throughout Macomb County.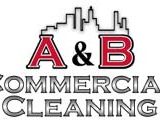 ANN BOWEN
A & B Commercial Cleaning
Owner
"We have used Pro Image Website Company for over 12 years; not only for our web design, but for SEO, monthly monitoring and updating as well. The personalized and friendly customer service that is received from the owner and staff is undeniable! I would recommend their services to anyone who is looking for the highest quality websites!"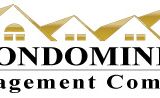 JASON CAREY
A Condominium Management Co., Inc.
President
I wanted to send you this note thanking you for all your hard work in setting up our website. You have exceeded our expectations and really impressed me with thoroughness of your follow-up to all of our requests and questions.
Rochester, MI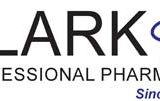 Gabriela Islas
Clark Professional Pharmacy
Marketing Director
"It has been a pleasure working with Pro Image Website. They have excellent customer service, and always go above and beyond to make sure you're satisfied with your website."
Website design
Website re-design and updates
WordPress websites
Galleries, contact forms, and more
Adobe PDF creation and integration
Discuss Project
Details
You tell us about your business, what your goals are, and together we'll determine what type of website will meet your needs.
Complete
Agreement
We'll create a very simple contract/scope-of-work agreement that explains exactly what features, pages, and services you're going to receive.
GET A GREAT
WEBSITE
We'll complete the work as agreed upon and when you're happy with the website we'll launch it live to the internet.